AWARD WINNING SAFETY
At Goettle, we don't just meet the standards.
We set the standards.
Making Safety a Core Value
The Goettle Management Team and Craft Employees readily accept personal responsibility for conducting their actions in accordance with these Safety Management Principles
Protocol
Roles and responsibilities are defined in a manner that establishes clear authority and accountability to ensure the protection of the employees, public, and environment.
Training
Employees possess and maintain adequate knowledge, skills, and abilities to perform work safely, with high quality, and in a productive manner – the right thing the first time, every time.
Excellence
Initial task specific safety training, daily Pre-Task Safety Analysis, and weekly safety meetings are just a part of the Safety Management Principles we adhere to on all projects.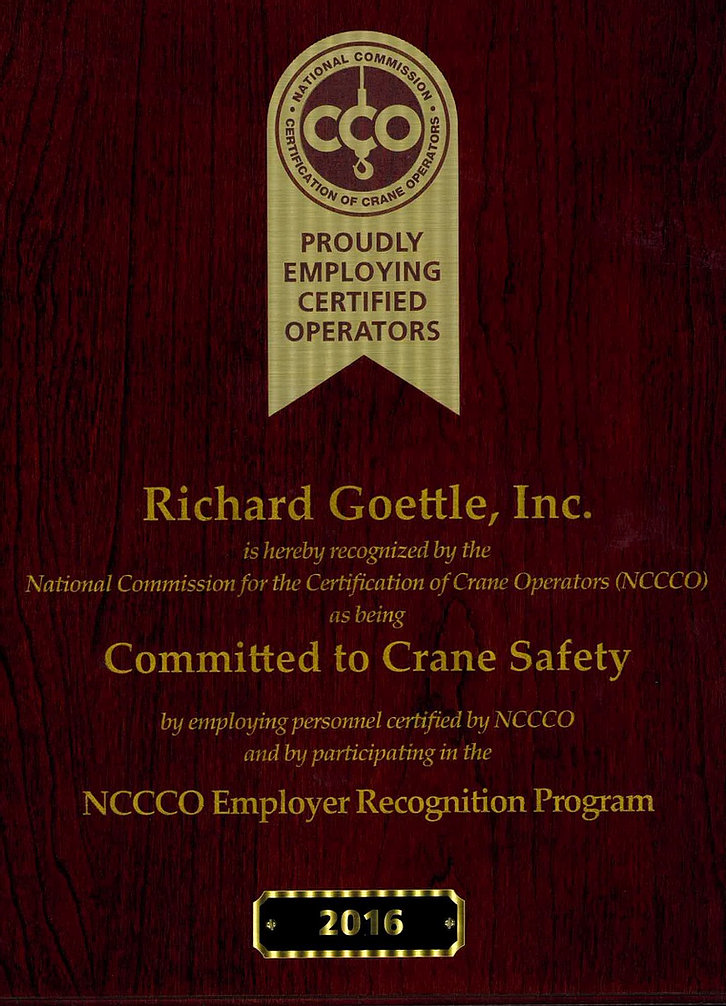 What Safety Means at Goettle
We are proud to be a Drug Free Workplace employer. In addition, all of our Project Managers, Superintendents, Foreman, and Key Craft employees are OSHA 30 Hour trained.
We only employ NCCCO or equivalent certified crane operators, certified welders, qualified riggers and signal persons, and collectively we strive to continually accomplish the goal of our award winning safety program – ZERO Accidents.
We are all "leaders" here at Goettle, and as such, focus on the "Big Three" – Safety, Quality and Productivity.
At Goettle, we don't meet the standards… We set the standards.